User account "Simpsons Fanon" is not registered.

Channel 6 News

HOMER SIMPSON'S ASSCHEEKS

Featured article

HOMER SIMPSON'S ASSCHEEKS

Featured episode
Pranks A Lot is the first episode of Dude899's fan-fiction Season 26, which won the Simpsons Fanon Wiki Award for Series of the Year. Dr. Mulligan visits the Springfield Elementary School and speaks about the result of pranks, what they lead to.
Read more of this episode | Read this episode's transcript
Featured Quote
Template:Main featured quote
Featured Song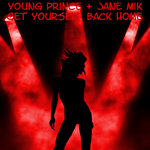 "Get Yourself Back Home" is a song by Gym Class Heroes featuring Neon Hitch, covered by recording artists Jane Mik and Young Prince, for their albums Superhero (Mik, November 2013) and Rapping It Up (Prince, December 2013). It was released on July 9, 2013, and immediately topped several charts worldwide. Later in 2013, the song was crowned as the Record of the Year and Best Collaboration at the 2013 Simpsons Fanon Wiki Awards. An official remix was released featuring rapper Rapsta Chik. It was performed twice, once by Prince at the 2013 iTunes Festival, and once by Mik at her 2013 Rock in Rio performance.
Read more about this song | Learn more about the singer's discography | Learn more about the rapper's discography
Did You Know?
Template:Main featured DYKs
The muffin man?
Help out Simpsons Fanon by creating articles
Poll
Suggest a new poll • Previous polls
Need Help?

If you're having trouble with the site and don't understand how to use it, don't be afraid to ask! Our administrators won't bite. If you wish to join or have any queries about editing than feel free to browse through our expansive tutorial: Help
However, if the tutorials are too confusing, then feel free to message one of our four administrators. Just leave a message on their talk page, and we will be sure to help you as soon as possible.
Editor of the Month

Join and you can be apart of our monthly competition! This competition involves everyone from the wiki competing for the prestigious award of Editor of the Month. If you can make edits that BENEFIT this wiki the most, you can win our award and go into wiki history as one of the best! We also have a range of other awards and competitions. To find out how to enter follow the link: Simpsons Fanon: Editor of the Month.
Chat
Want to chat with your fellow Simpsons Fanon members? Have a quick question you need answered? Click here to join our Chat channel. (Opens a new window and connects you to our on-wiki Chat.)
Featured pictures
Vote for the next Featured Pictures
Browse